June 16, 2015 UPDATE
It's official. Afterward, he discussed becoming the first MVP to not start a single game preceding the Finals: "We all say God has a way for you, a purpose for you, and I accepted it."
In fall of 2010, fans of the Turkish basketball club Besiktas welcomed through the doors of their home arena the most famous "AI" in American team sports – the one and only Allen Iverson. While Iverson's tenure in Istanbul only lasted 10 games, his late-career stint abroad generated significant headlines across the world.
Just months before, though, another "AI" sat in the bleachers of Besiktas' home arena. This AI, Andrew Iguadala, had been teammates with Iverson on the Philadephia 76ers and was forever battling the moniker of, well, "the other AI." Although a first rate talent, Iguadala was in many fans' minds a perpetual afterthought, an All-Star without any identifiable All-Star skill or trait beyond sheer hustle, defense and court smarts.
In August 2010, I was in Istanbul to report on the FIBA World Championships and thanks to the help of fellow writers like Brian
Mahoney and Chris Sheridan, I found myself in Besiktas Arena during a Team USA practice to do interviews for the Associated Press and other outlets. After leaving a horde of TV cameramen buzzing around Kevin Durant and Derrick Rose, I noticed Iguodala in the stands by himself, reading.
I introduced myself as a writer. He studied me for a second, and soon asked where I was from.
"Arkansas," I replied. Iguodala's eyes lit up. "I was going to go there," he said, and he briefly explained he'd signed a national letter of intent with the Razorbacks before Nolan Richardson was fired and Iguodala decided to go to Arizona instead.
That connection seemed to loosen Iguodala up a bit and I then asked him about the book he was reading. He showed me the cover of "The Alchemist" and told me it was about a young man's personal journey in search of his "Personal Legend," and went in to what that meant. Admittedly, it's pretty mystic but boils down to "something you have always wanted to accomplish." Like tens of millions of others, it was clear the book's author Paulo Coehlo had captivated Iguodala with the notion that each of us have a quest, a calling and, in the end, a kind of destiny to fulfill.
***
Fast forward five years and it appears Iguodala may be on the brink of fulfilling his own "Personal Legend."
In these NBA Finals, the 6'7″ small forward has arguably been the most important player on the court for Golden State. The longtime "other AI" is at last becoming "the AI" despite in the regular season playing off the bench for the first time ad averaging career lows in points, rebounds and assists. Yet in Golden State's first three games, when the Warriors needed it most, it was Iguodala among all the Warriors who played with the most passion, pace and confidence. Most importantly, he has played the strongest individual defense on LeBron James and that defense has been a big part in James' breaking down at the end of the last two games.
Iguodala's significance in the Warriors' title run was never more explicit than last week when Golden State, which had been heavily favored entering the series according to sportsbook online betting,  fell down 2-1. Searching for a jolt, Warriors head coach Steve Kerr inserted Iguodala as the starter in place of Harrison Barnes. The move has ignited two straight wins and a flood of meme-y Iguodala highlights:
[youtube https://www.youtube.com/watch?v=dNj-O2hRoGs]
With regular season MVP Steph Curry getting off to an historically bad Finals start, it was Iguodala more than any other Warriors player who stood as the team's top MVP candidate following Game 4. An NBA Finals MVP for him would be historically notable and precedent-breaking in many ways. Here are a few:
1) Iguodala would be is the first Finals MVP on the same team as a healthy regular season MVP. Yes, Magic Johnson did win it as a rookie in 1980 during the same season his teammate Kareem Abdul-Jabbar got MVP honors. But Abdul-Jabbar suffered an injury late in that series against Philadelphia, clearing the path for Johnson – a point guard, mind you – to step in at center with a Game 6 magnum opus that to this day staggers the mind.

2. Iggy would be is the first Finals MVP since Wes Unseld in 1978 to average less than 10 points a game in the regular season. (Even Celtic Cedric Maxwell, who was nicknamed "Cornbread" by Arkansas assistant coach Melvin Watkins, averaged 15 points a game before stealing thunder from a young Larry Bird to win the 1981 Finals MVP)

3. He would be is the first Finals MVP who did not start a single game during the regular season.

4. He would be may be the first Finals MVP who didn't finish at No. 1 or No. 2 on his team in points, assists, blocks, rebounds and steals during a championships series (Currently, he ranks at No. 3 in all those categories for the Warriors – a testament to his versatility).
In the end, it's likely the man at the top of a few of those rankings – Steph Curry – will continue to shoot lights out as he did in Game 5 and secure Finals MVP honors if Golden State wins the series. And it's likely, after a brief turn in the limelight, Iguodala will go back to being an afterthought in the minds of many NBA fans.
But no matter what happens, the Springfield, Ill. native's series-altering energy, hustle and savvy in these Finals shouldn't be forgotten.
Years from now, expect his play these last few games to be central to the legend he is building.
---
Commemorate the Warriors' historic run with this one-a-kind design: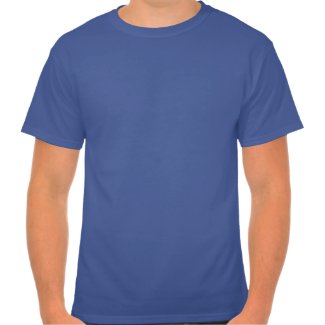 Golden State celebration
by
The_Sports_Seer
Shop for Golden T-Shirts online at
Zazzle.com